Seeing is believing. Qualitative research generates actionable customer insights that will grow and expand your business. And, we can show you how key features and functionality deliver those insights better, faster, and cheaper. Watch the videos below to get a general explanation of methinks apps, preview the logged-in researcher experience and learn how easy it is to create a project and customize your research projects. ​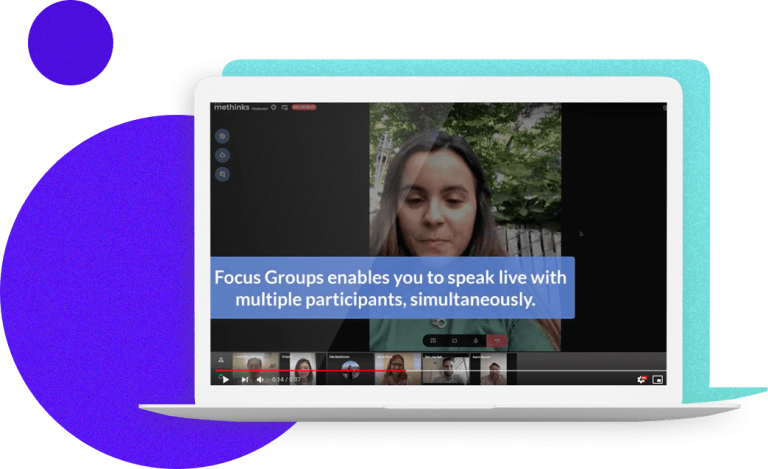 Learn from your customers, right now.
Your participants or ours?
With methinks you can tailor your research project to your needs.
Our platform, your users.
Our participants matched toyour research project.
Mobile video interview? Focus groups? Screen sharing?
Check out methinks latest news!